Innovations By Show Societies
In 2016 and 2017 the ASC have offered a $5,000 prize for innovation by a Show Society. Here is a summary of some of the nominations and winners whose innovations might inspire you.
Personal Development Weekends
Dubbo Show Society Personal Development Weekends
Contact-Sue Hood
Dubbo Show Society
PO Box 12
Dubbo NSW 2830
Phone: 02 6882 4364
Email: showgirlpersonaldevelopment@yahoo.com
Nowra Show Society's Personal Development Day
Contact-Jessica Apperley
Showgirl Coordinator Nowra Show Society
Email: showgirl@nowrashow.org.au
2018 ASC/Suncorp Dryland Field Results
On Friday 11th January at the Club Dubbo, the annual ASC/Suncorp Dryland Field Wheat presentation was held. Almost all regional finalists attended to network, share ideas and find out who had won and placed in each region (Northern, Western, Southern and Central). Announcements followed for the Durum State Winner, Farming Excellence Award and the State Dryland Field Wheat Winner.
Here are the results and some photos from the evening;
Northern
1st - Glenn & Rachel Fernance (Moree)
2nd - H & K Backus (North Star)
3rd - Hassall Family (Gilgandra)
Western
1st - Glenvale Family Trust (Ganmain)
2nd - Scott Goodsell (Trundle)
3rd - Agoodco Farm (Lockhart)
Central
1st - Illinois Farms Pty Ltd (Woodstock)
2nd - Andrew Baker (Coolah)
3rd - Murray & Charlie Balcomb (Cudal)
Southern
1st - Hardie Pastoral Co. (Wallendbeen)
2nd - Scholz Farming Co (Culcairn)
3rd - Stephen & Sally Smith (Young)
Below: 2018 State Dryland Field Wheat Winner - Illinois Farms Pty Ltd (Woodstock)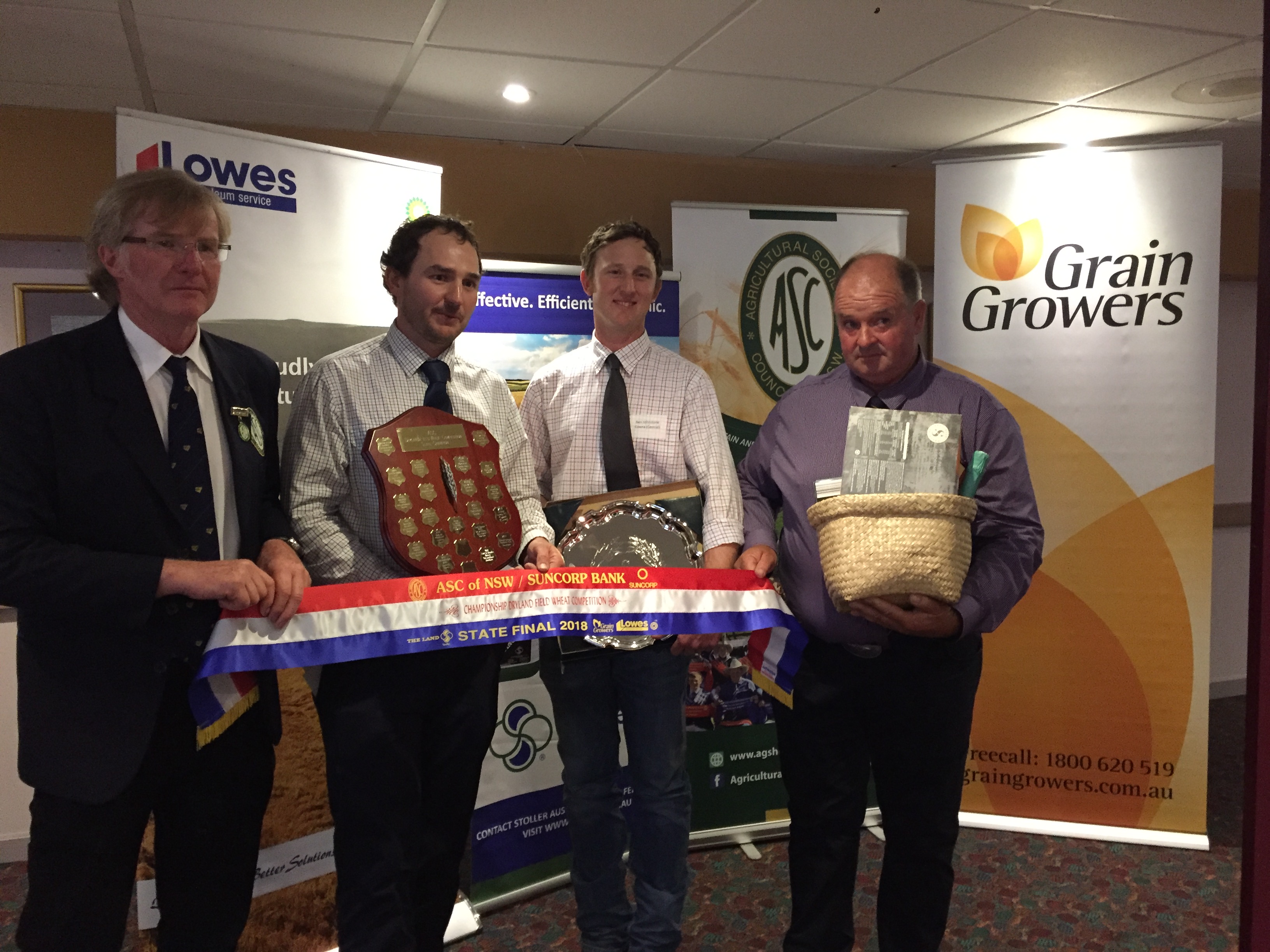 Below: 2018 State Dryland Durum Winner - Tamalie Farms (Bundella)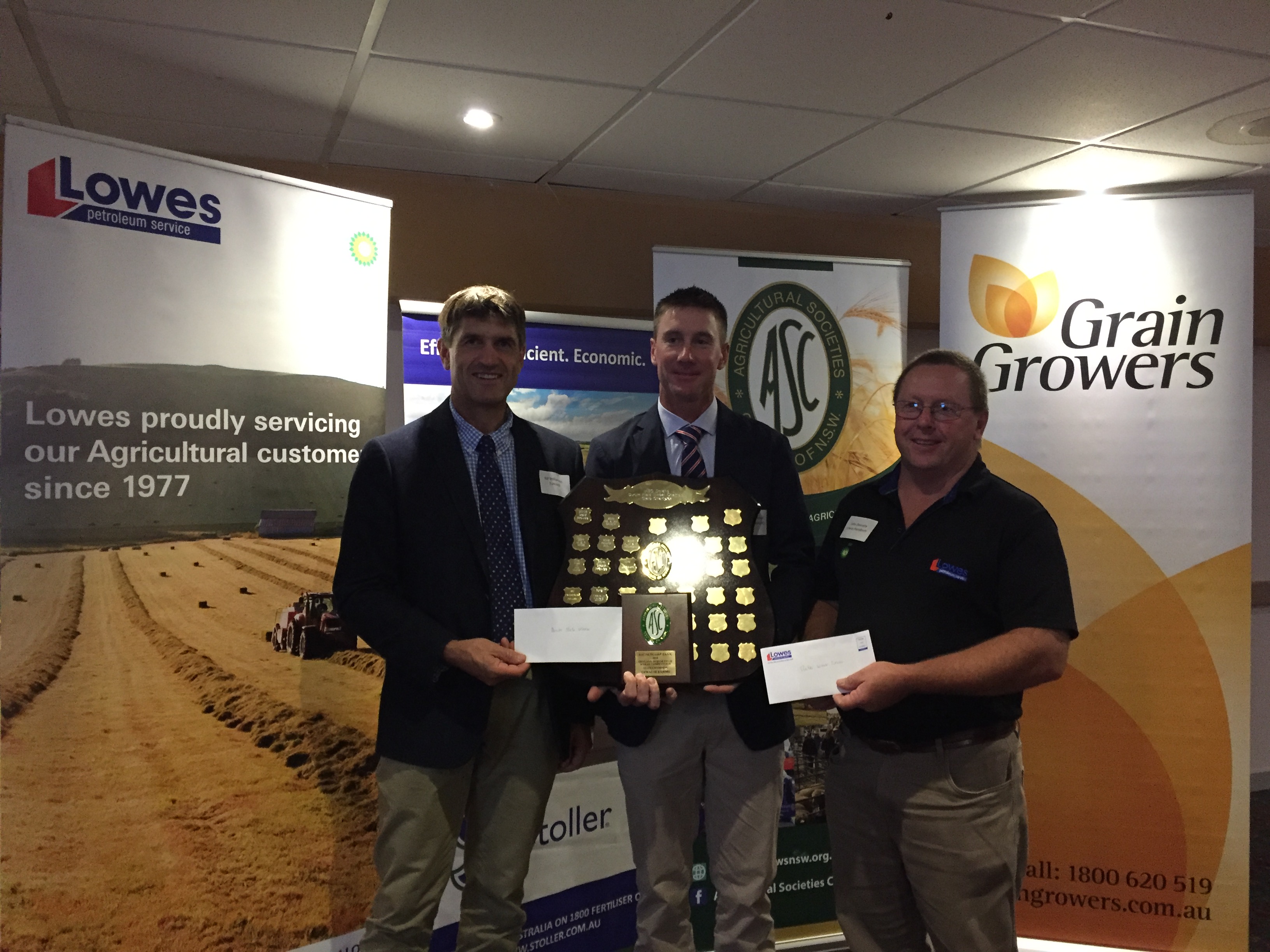 Below: 2018 NAB Farming Excellence Award - Glenn & Rachel Fernance (Moree)